ONE ROQ Vodkas
Original 750ML
$51.00 $43.35
750ML - Shipping Included
Original 1L
$59.99 $50.99
1L - Shipping Included
Raspberry
$59.99 $50.99
1L - Shipping Included
Chocolate
$59.99 $50.99
1L - Shipping Included
Loganberry
$59.99 $50.99
1L - Shipping Included
Monthly - 1 Bottle
$51.00 $43.35
Monthly - 2 Bottles
$100.00 $85.00
Monthly - 3 Bottles
$150.00 $127.50
Official Merch
Members Duffle Bag
$97
• 100% polyester with black interlining
• Fabric weight: 9.91 oz/yd² (336 g/m²)
• One size: 22″ × 11.5″ × 11.5″
• T-piping for stability
• Adjustable and removable padded shoulder strap
• Dual padded handles with hoop&loop fasteners for easy carrying
• Mesh side pocket
• Multiple inside pockets
• Blank product components sourced from China

Men's Athletic Shorts
$43
Rep the brand, while doing reps.

• 96% polyester, 4% elastane (fabric composition may vary by 2%)
• Four-way stretch water-repellent microfiber fabric
• 6.5″ (16.5 cm) inseam
• Elastic waistband with a flat white drawstring
• Mesh side pockets
ORVC Flip-Flops
$25
This beach staple is ready to ROQ. At the pool or around the house, these rubber sole flip flops will be your go to.

• Rubber sole
• Black Y-shaped rubber straps
Full Length Leggings
$48
Super soft, stretchy, and comfortable yoga leggings. Make your next work out session is the best one ever.

• 82% polyester, 18% spandex
• Four-way stretch, which means fabric stretches and recovers on the cross and lengthwise grains.
• Made with a smooth, comfortable microfiber yarn
• Raised waistband
• Precision-cut and hand-sewn after printing
ORVC Sunglasses
$28
Shades designed to be make a statement.
Dimensions: 5.75" x 6" x 1.94"; standard adult size
Material: Sturdy polycarbonate
Choose from a variety of lenses to best match your needs
All lenses are 100% UV protected
Classic wayfarer-style frame is universally flattering for all face shapes
ONE ROQ Golf Balls
$25
ONE ROQ custom branded Titleist Pro V1 golf balls.
ONE ROQ Beach Towel
$60
ONE ROQ Vodka Trucker Cap
$22.5
Him/Her trucker cap with a mesh back will be a comfy and classic choice for a perfect day in the sun.

Also available in ORVC Members logo.

• 60% cotton, 40% polyester
• Mid-profile cap with a low-profile embroidery area
• Structured, six-panel cap
• 3.5″ crown (8.9 cm)
• Hard buckram front panels
• Mesh back
• Permacurv® visor, matching undervisor
• Plastic adjustable closure
• Head circumference: 21⅝″–23⅝″ (54.9 cm–60 cm)
• Blank product sourced from Vietnam or Bangladesh
Members Visor - Greyscale
$29
• 97% polyester, 3% spandex
• Low-profile
• 2 ½″ (5 cm) crown
• Matching undervisor
• Hook & loop closure with square ring
• Head circumference: 22″–23 ⅜″ (56 cm–59 cm)
QR Coasters
$11.5
New Coaster with Scannable QR Code takes our friends, family and prospective Members right to the Club.
ORVC Yeti Rambler® 20 oz. Tumbler
$65
We partnered with YETI, the premier cooler and tumbler brand, to bring you this logo tumbler. Made of stainless steel with a double wall vacuum insulation, keeping your drinks cold will never be an issue. The magnet on the included MagSlider™ Lid adds an additional barrier of protection for keeping drinks contained and preventing heat or cold from escaping.  You'll never use another tumbler after investing in a YETI.
Spirits

MOET & CHANDON NECTAR IMPERIAL CHAMPAGNE
$109.00
MoMOET & CHANDON NECTAR IMPERIAL CHAMPAGNE is an elegant dessert champagne comprised of Chardonnay, Pinot Noir and Pinot Meunier grapes with just a touch of sugar. Gentle flavors of almond, pear and vanilla fill the senses with a complete and balanced palate. The subtle sweetness and rich, golden color provide an exquisite tasting experience. MOET & CHANDON NECTAR IMPERIAL CHAMPAGNE is a demi-sec style of champagne, which means it's moderately sweet.

CHIVAS REGAL 12 YEAR OLD SCOTCH
$79.00
Chivas 12YO, the world's favorite premium whisky, embodying the rich, fruity, smooth flavors characteristic of the Speyside region is the perfect blended Scotch whisky for enjoying and sharing with friends.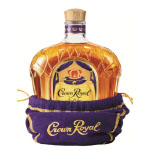 CROWN ROYAL CANADIAN WHISKY - 750ML
$79.00
Originally produced in 1939 to commemorate Queen Elizabeth and King George VI's visit to Canada, Crown Royal Canadian whisky is a blend of 50 different Canadian whiskies. The blend is then aged to perfection in white oak barrels. On the nose are bold aromas of maple syrup, chocolate and pine nuts. With a smooth and complex palate, Crown Royal has flavors of spice, vanilla, with hints of cherry and lemon zest. The whisky finishes long, with notes of chocolate, spice and oak. Crown Royal is best enjoyed neat or on the rocks with a splash of water, club soda or coke.

GLENFIDDICH 12 YEAR OLD SINGLE MALT - 750ML
$105.00
Glenfiddich 12 Year Old Single Malt Scotch Whisky is crafted by aging the original Glenfiddich Single Malt Scotch recipe in American and Spanish casks for 12 years. Glenfiddich 12 Year Old Single Malt Scotch Whisky has a refined palate with pear and soft oak notes that evolve during maturation. In 2010, Glenfiddich 12 Year Old Single Malt Scotch Whisky was awarded a gold medal at the Scotch Whisky Masters.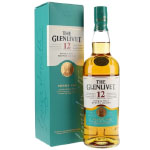 GLENLIVET SCOTCH SINGLE MALT - 750ML 12 YEAR OLD DOUBLE OAK
$99.00
The delicate and complex character of the 12 Year Old derives from the height and width of stills at The Glenlivet Distillery. This expression is matured in a mixture of cask types, including American and European Oak. Maturation in American oak imparts vanilla notes and gives the whisky its distinct smoothness. The mineral rich water from Josie's Well ensures the best possible results during mashing and fermenting to form the flavours that define this expression.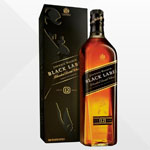 JOHNNIE WALKER SCOTCH BLACK LABEL - 750ML
$79.00
Johnnie Walker Black Label Scotch Whisky is an exceptionally smooth blend of whiskies aged 12 or more years. Hints of oak, nut, light smoke and raisins dance on the nose. A deep and complex Scotch, its dry palate is replete with sweet apple, ginger, peat, toffee and oak flavors, with a dry, smoky finish. Johnnie Walker Black currently outsells every other deluxe blended Scotch whisky around the globe. Enjoy this Scotch whisky on its own, with a splash of water, or mixed with seltzer or ginger ale. Johnnie Walker Black also makes a great complement to classic cocktails such as the Rusty Nail, Old Fashioned, Blood and Sand, and Rob Roy.

TANQUERAY LONDON DRY GIN
$70.00
Tanqueray London Dry Gin has a long-standing heritage of using only the finest botanicals and a unique quadruple distillation. Strong juniper and citrus greet the palate concluding with a very brisk, dry finish. It's no wonder that Tanqueray London Dry Gin has won countless awards including the recent International Gin Challenge. Tanqueray London Dry Gin is a perfect choice for your favorite classic cocktails like the Gin and Tonic.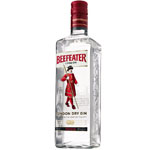 BEEFEATER LONDON DRY GIN
$65.00
Beefeater is the only London Dry Gin that is made in London. Beefeater's secret recipe is unchanged since 1820, and is now available nationally in its new contemporary bottle.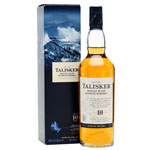 TALISKER 10 YEAR OLD SINGLE MALT - 750ML
$125.00
Talisker 10 Year Old is a spicy, peaty and peppery single malt that finishes slightly sweet. You'll taste smoked meat and a bit of brine when enjoying Talisker 10 Year Old, making for a unique scotch experience. The Talisker Distillery has been making Talisker 10 Year Old Single Malt Scotch Whisky since 1830, gaining notoriety when author Robert Louis Stevenson wrote about it in 1880.

AWARD: DOUBLE GOLD MEDALIST @ 2017 San Francisco World Spirits Competition
JAMESON IRISH WHISKEY - 750ML
$79.00
Jameson Irish Whiskey is renowned for being the world's number one Irish Whiskey brand. The triple distilled recipe was created by John Jameson in 1780, and remains the same today. On the palate you'll find a balance of sweet, nutty flavors imparted from Sherry casks as well as toasted wood and vanilla notes taken on from Bourbon casks. Enjoy Jameson Irish Whiskey Gifts neat, on the rocks or mixed in a long drink or cocktail.

AWARD: DOUBLE GOLD MEDALIST @ 2017 San Francisco World Spirits Competition

KAHLÚA COFFEE LIQUEUR
$65.00
Kahlúa's better than ever with a new look and two new great flavors, French Vanilla and Hazelnut. Make any occasion more exotic with the rich taste of the number one selling coffee liqueur in the U.S.

BAILEYS ORIGINAL LIQUEUR - 750ML
$69.00
Baileys Original Irish Cream Liqueur, first made in 1979, is a blend of aged Irish whiskey, and Irish cream. Baileys Irish Cream has a variety of flavors including vanilla, toffee, and whipped cream, and rich notes of chocolate, coffee and caramel. Baileys Irish Cream has a smooth, creamy, luxurious finish that will keep your recipients coming back for more. Baileys Irish Cream Liqueur is perfect in coffee, ice cream, neat, on the rocks, or drizzled over your favorite dessert.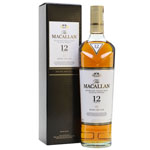 THE MACALLAN 12 YEAR OLD SINGLE MALT -750ML SHERRY OAK
$135.00
The Macallan is one of the world's most awarded and admired Single Malts. Macallan12 is matured for a minimum of 12 years in Spanish oak casks. It is handcrafted and sherry seasoned in Jerez, Spain. It is full bodied, smooth and amber in color. The nose has aromas Sherry, honey and flowery notes while the palate hints of flowering currant.

BOMBAY ORIGINAL GIN
$65.00
Bombay Dry Gin is crafted with eight botanicals that are expertly balanced so that no one botanical dominates another. Bombay Dry Gin has a clean nose of refreshing juniper, coriander and citrus. It has a creamy texture with spiced vanilla and juniper flavors. Bombay Dry Gin is strong and versatile so it can be blended with a large variety of mixers in tall cocktails. Bombay Dry Gin can also be served in a Gin and Tonic, Martini or a Gin Rickey.

CHAMBORD LIQUEUR - 750ML
$75.00
Chambord Black Raspberry Liqueur is a super premium black raspberry cordial produced in the Loire Valley of France and recognized around the world for its unique flavor and versatility in cocktails. An infusion of the world's finest raspberries, blackberries and the exotic flavors of black raspberries, black currant, Madagascar vanilla and XO cognac, Chambord's unique taste creates a more extraordinary cocktail.
Mixers & Liqueurs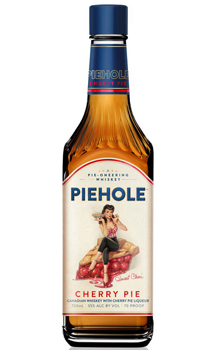 PIEHOLE WHISKEY - CHERRY PIE
$50.00
750ML - Shipping Included
PIEHOLE IS A TEMPTING BLEND OF PREMIUM WHISKEY & DELICIOUS PIE-FLAVORED LIQUEUR.
TIA MARIA LIQUEUR
$65.00
750ML - Shipping Included
Legendary coffee liqueur made with ultra rich Jamaican Blue Mountain coffee.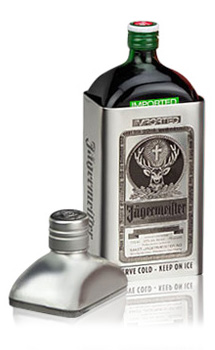 JÄGERMEISTER LIQUEUR GIFT TIN
$63.00
750ML - Shipping Included
The #1 selling imported liqueur. The Gift Tin is a replica of the Jägermeister bottle.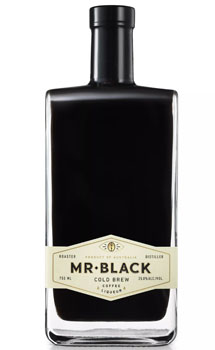 MR BLACK LIQUEUR COLD BREW COFFEE - 750ML
$45.00
750ML - Shipping Included
Mr Black is a bittersweet blend of top-grade Arabica coffees and Australian wheat vodka. Our roasters source specialty beans from the best growing regions to create a complex liqueur that is bold, balanced and unapologetically coffee. Each and every bottle is made by hand at our coffee roastery and distillery just north of Sydney, Australia. With half the sugar and ten times the coffee of old-world liqueurs, Mr Black is the cold brew liqueur for coffee purists.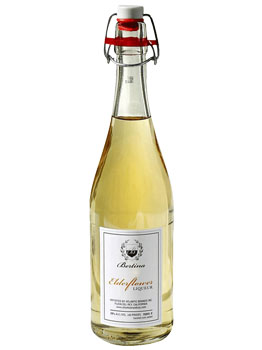 BERTINA LIQUEUR ELDERFLOWER
$69.00
750ML - Shipping Included
Our unique production method is truly amazing: The strength for the brand comes from Scandinavian six row barley, matured during the short summers and continuous sunshine throughout the summer. The elderflower & other flavors come from soaking the eldeflower tidiously in the ethanol, letting them mature and then eventually combining the ingredients. A touch of eldeflower flavor is added to achieve this unique elixier. Truly delicate and unique! Our flavors today are exciting: Elderflower, a great success and extremely fresh flavor; Blueberry/bilberry, a super-berry of our century made with hand-picked-from-the-nature berries grown in the unspoiled Scandinavian forests, soaked and filtered to achieve this amazingly rich flavor. An then the Cloudberry-elderflower, a one-of-a-kind combination which will sizzle in your cocktails when customers try it. Also grown in the swamplands of Lapland in northern Scandinavia. Truly delicate taste sensation!
Tropicanana Orange Juice 10oz
$3.00
10OZ - Shipping Included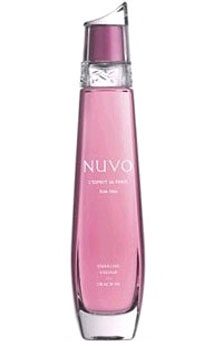 NUVO CLASSIC SPARKLING LIQUEUR
$65.00
750ML - Shipping Included
NUVO Sparkling Liqueur is a lifestyle choice for trendy individuals. Much more than your average spirit, NUVO is the ultimate accessory for any get-together. Made with premium French vodka and a touch of delicate sparkling white wine and infused with passion fruit nectar, NUVO will dazzle your taste buds and delight your palette. NUVO Sparkling Liqueur comes housed in a gorgeous, perfume-like bottle that adds flare and décor to any event. Experience NUVO over ice, or use it to mix up a variety of delicious signature cocktails.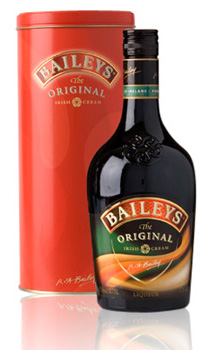 BAILEYS® HOLIDAY GIFT TIN WITH BAILEYS ORIGINAL LIQUEUR
$69.00
750ML - Shipping Included
Give everyone on your wish list (including yourself!) the gift that's sure to please. You know you can't go wrong with Baileys® Irish Cream Liqueur – the top-selling liqueur in the world the last 10 years running.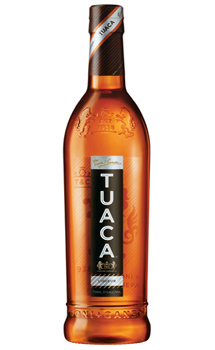 TUACA LIQUEUR
$65.00
750ML - Shipping Included
TUACA Liqueur is a striking blend of rich vanilla, distilled essences of Mediterranean citrus fruits, and Italian brandies which provide a smooth flavor and bold finish. Best appreciated straight and chilled, yet incredibly versatile, the one-of-a-kind flavor of TUACA is easy to love.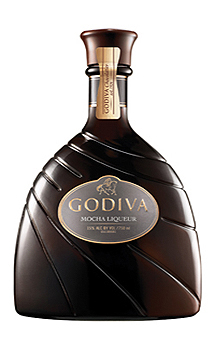 GODIVA DARK CHOCOLATE LIQUEUR
$75.00
750ML - Shipping Included
Godiva Mocha Liqueur is the world's finest chocolate combined with distinctive notes of pure roast espresso and steamed milk.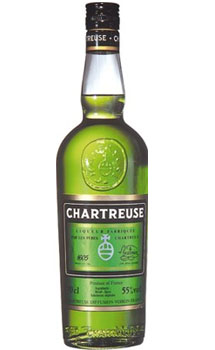 CHARTREUSE LIQUEUR GREEN
$95.00
750ML - Shipping Included
Produced by the Carthusian Fathers (monks), the Chartreuse recipe dates back to 1605. The recipe remains a closely-guarded secret; only three of the brothers know the names of the 130 plants and how to blend and distill them. They are also the only ones who know which plants must be macerated to produce the distinctive colour. They alone supervise the slow aging in oak casks over several years. The monks maintain a simple, prayer-filled life in their ancient monastery. As they have done for centuries, they appoint three brothers who are charged with producing the Chartreuse and keeping the recipe secret, until it is time to pass it on to other brothers.

This is the only green liqueur in the world with a completely natural colour. The colour is derived from the plants and herbs in the recipe, with no additives or artificial colour. The mixture ages for several years in oak casks.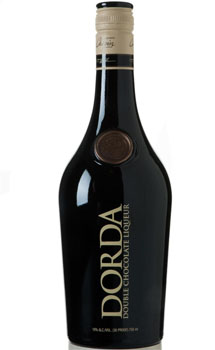 DORDA LIQUEUR DOUBLE CHOCOLATE
$69.00
750ML - Shipping Included
Made from Poland's finest chocolate and Chopin Rye Vodka, Dorda Double Chocolate Liqueur is a perfect blend of creamy texture and explosive flavor. It's like taking a bite out of a candy bar. Drink it by itself, mix it in a cocktail, pour it over ice cream or use it in cooking. Dorda Double Chocolate is what chocolate lovers around the world have been waiting for.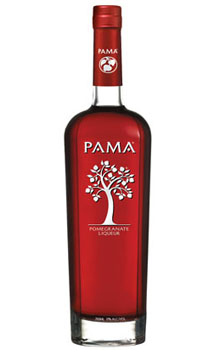 PAMA POMEGRANATE LIQUEUR 34 DEGREES
$65.00
750ML - Shipping Included
PAMA is made with all-natural pomegranate juice, premium vodka and a touch of imported tequila. Bottled at 34 proof, PAMA is highly mixable in a range of cocktails such as PAMA and Champagne, PAMA Cosmo and the PAMA Mojito. PAMA's versatility gives you endless PAMAbilites.™ No fruit compares to the pomegranate. The deep crimson color; the dense pulpy flesh; the rich red juice; even the time of year when it ripens – all of these singular characteristics, along with the tales of mystery and romance woven around it, make the pomegranate rare and unequalled.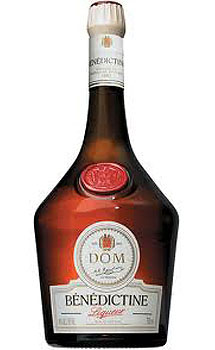 BENEDICTINE LIQUEUR
$79.00
750ML - Shipping Included
Bénédictine® Liqueur is proud to celebrate 500 years of esteemed craftsmanship. Celebrate this spirit's rich history by savoring it neat or on the rocks.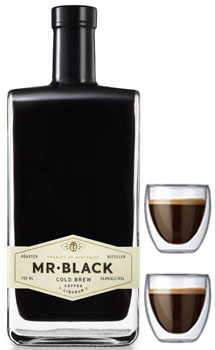 MR BLACK LIQUEUR COLD BREW COFFEE WITH 2 ESPRESSO SHOT GLASSES
$65.00
750ML - Shipping Included
Mr Black is a bittersweet blend of top-grade Arabica coffees and Australian wheat vodka. Our roasters source specialty beans from the best growing regions to create a complex liqueur that is bold, balanced and unapologetically coffee. Each and every bottle is made by hand at our coffee roastery and distillery just north of Sydney, Australia. With half the sugar and ten times the coffee of old-world liqueurs, Mr Black is the cold brew liqueur for coffee purists.

This Gift comes with 2 espresso shot glasses.
Wine, Champagne & Sake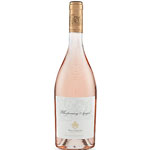 CHATEAU D'ESCLANS ROSE WHISPERING ANGEL
$59.00
This wine has come to be an icon of this style in recent years and, unlike the other roses in the d'Esclans stable is vinified solely in stainless steel. Very pretty on the nose with soft red fruits and violet notes. There is a juicy quality to the palate with good concentration of ripe berry fruit held together by a bright but not overbearing acidity. Shows its class with a mineral streak and a long, persistent finish.
ALLEGRINI PALAZZO DELLA TORRE 2014
$59.00
This blend of 70% Corvina Veronese, 25% Rondinella and 5% Sangiovese is a smooth, full-bodied cru made in an innovative ripasso style. After the harvest, the grapes from the Palazzo della Torre vineyard follow two different paths: while 70% of the grapes are vinified immediately after the harvest, the remaining percentage is dried until the end of December. At this point, the wine ferments again with the dried grapes. This wine will age easily for 8-10 years. Deep ruby red in color, it has a delicious red berry perfume, with hints of raisins and plums.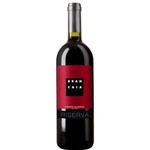 BRANCAIA CHIANTI CLASSICO RISERVA 2012
$85.00
Brancaia CHIANTI CLASSICO RISERVA is produced from the best Sangiovese grapes from Brancaia and Poppi and then blended with a touch of Merlot. The wine ages 16 months in French barriques - half of them are new - and matures for a few months in the bottle, prior to release.

POL ROGER CUVEE WINSTON CHURCHILL CHAMPAGNE
$305.00
Pol Roger was Sir Winston Churchill's favorite champagne and the vintner produced pint bottles of the bubbly just for his consumption. Today, the Pinot-Noir dominant champagne is known as Cuvée Sir Winston Churchill.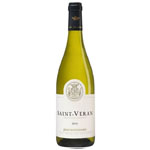 DELAYE ST. VERAN 'LES PIERRES GRISES'
$49.00
Domaine Delaye offers beautiful Chardonnay varietal characteristics of bright citrus framed by a backbone of clean acidity & minerality with a finish that is clean, bright and refreshing. The name of the wine, "Les Pierres Grises," refers to the grey rocks that define the terrain of Saint Veran and this wine always keeps this terroir directly in focus.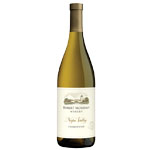 ROBERT MONDAVI CHARDONNAY NAPA VALLEY
$55.00
The rich, vibrant essence of Chardonnay: Bright, enticing fruity aromas - juicy Honeycrisp apple, citrus-laced Asian pear, ripe melon and fresh quince - are intermingled with vanilla-scented crème brûlée, subtle minerality, and traces of warm hazelnut and clove. These elements segue seamlessly to the palate, offering a lush, creamy mouth feel impeccably balanced by crisp, mouthwatering acidity.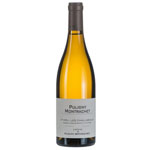 CHATEAU DE PULIGNY - MONTRACHET LES CHALUMEAUX 2015
$129.00
As with all good stories, this one takes us on a journey through time. The past, its roots; the present, the new generation; evolution, not revolution... An erudite blend, balanced between tradition and modernity...we dare say it is the continuity of change.. The family's origins can be traced back to the middle of the 17th century at Creancey in the Auxois region, with the Lords of Commeau. Then comes the 18th century. 'The domaine pre-dates the revolution; it was created in the 1750s,' states Hubert de Montille. It was re-named de Montille after the union of Marie Eleonore Chauvelot de Chevannes and Étienne Joseph Marie Leonce Bizouard de Montille, the grandfather of Hubert, on April 9, 1863. 'Montille' as he was known at the time, divided his time between the domaines in Volnay and Creancey and the Societe des Agriculteurs de France, of which he was one of the founders. A need to reconstruct The domaine sat on a veritable treasure, which at the time, was not recognised for its inherent value. Musigny, Bonnes Mares, Chambolle-Musigny 1er Cru 'les Amoureuses'...in total, 12 hectares of magnificent terroir, planted with Pinot Noir in the Cote de Nuits and Cote de Beaune. Though today these parcels make wine lovers (and winemakers) swoon, they were sold off as and when the family's financial situation dictated. 'At the time,' notes Étienne de Montille, 'it was more common to sell vines than fields, as fields were more profitable.' Little by little, the ancestors chipped away at the domaine. In Burgundy, there is a saying: it only takes one generation to undo the work of many.... When Hubert decided to stop this erosion, the family domaine had been reduced to its smallest size of barely 3 hectares, composed of various parcels of Volnay 1er Cru. Hubert's arrival is a turning point Now, if the family tradition demanded that the men should embrace a career in law, then the arrival of Hubert de Montille marked a turning of the page. Granted, he became a lawyer like his father, but he lived a double life between Volnay and Dijon, between the vines and the court. Today there is still fire in his eyes when he speaks of his career as a winegrower.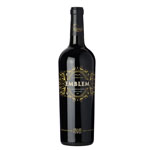 EMBLEM CABERNET SAUVIGNON NAPA VALLEY 2016
$75.00
For four generations the Mondavi family has crafted world-class wines in the Napa Valley. In 1999, Michael Mondavi, together with wife Isabel, son Rob Jr., and daughter Dina, purchased the land to plant the Animo Vineyard in Atlas Peak. Today, the family-owned Estate is comprised of two distinct Napa Valley vineyards with unique growing conditions and terroirs.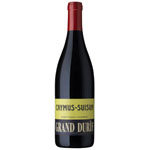 CAYMUS-SUISUN GRAND DURIF
$119.00
For five generations, my family has lived and loved the Napa Valley. Our grandfather settled here in the 1800s and from that moment forward, we've grown to understand there is simply no substitute for an intimate knowledge of the land that only comes by "living" in the vineyard. Working the land with our own hands has given us insights into California winemaking that can't be found in any book or corporate farm manual. -Chuck Wagner We are the Wagner Family of Wine: Chuck Wagner continues to direct the world-reknown Cabernet program at Caymus Vineyards in Napa Valley; Charlie is making exquisite Chardonnay at Mer Soleil in the Santa Lucia Highlands of Monterey County; Joseph is making fine Pinot Noir under the Belle Glos label in the coastal areas of California; Jenny is learning the ropes here at Caymus and ah yes, our longtime winemaker for Conundrum, Jon Bolta, continues his craft of making that puzzling, white wine blend.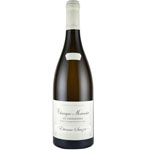 ETIENNE SAUZET CHASSAGNE MONTRACHET LES ENCEGNIERES
$129.00
The white wines of Puligny-Montrachet are probably the most famous and most widely acclaimed in the world. The domaine of Etienne Sauzet is made up of 26 acres, much of it in the heart of the premier crus vineyards of this famed village. Gerard Boudot, owner and winemaker of Domaine Sauzet, is seeking "maximum finesse and an individual expression of the climate." M. Boudot, who married the granddaughter of the late Etienne Sauzet, runs the domaine and has modernized and improved the vinification, making the wines of this domaine among the most sought-after white wines of Burgundy. The estate has been bottling 100% of its production since the early 1950' and, since 1975, the domaine has been selling the entirety of its production in bottle.

GOSSET CELEBRIS ROSÉ CHAMPAGNE
$259.00
Gosset Célébris Rosé Champagne comes in a beautiful leather canister. It is a refined, silky and opulent vintage Rosé Champagne which is shimmering pink in color and has fine persistent bubbles and a lovely bouquet of just picked berries.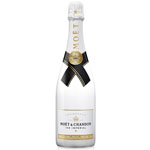 MOET & CHANDON CHAMPAGNE ICE IMPERIAL
$135.00
Faithful to this spirit, Moet & Chandon has revolutionized the world of Champagne with a breakthrough creation, Moet Ice Imperial, the first champagne created to be served on ice cubes. Color: A dense color: deep gold; with amber highlights. Bouquet: An intense, fruity bouquet: the powerful aroma of tropical fruits (mango, guava); the sumptuousness of stone fruits (nectarine); an original note of raspberry. Palate: A generous palate combining roundness and freshness: the broad, fleshy, voluptuous flavor of a fresh fruit salad; the captivating sweetness of caramel and quince jelly; the refreshing acidity of grapefruit and ginger notes.

This new Champagne is a blend of pinot noir, pinot meunier and chardonnay with notes of tropical fruits such as mango and guava, sweet spices like licorice, red fruits and peppermint. The Moet Imperial Ice will be available only in the most exclusive resorts around the world.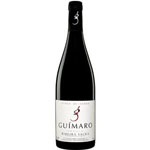 GUIMARO MENCIA FINCA MEIXEMAN 2015
$69.00
From a single 1.2 ha plot -facing south-east- of 70 year old Mencia vines planted on schist at 400-450 meters. This is the original family-owned vineyard that helped the Rodriguez's create their adega. The cuvee gets a unique vinification with foot-treading, partial whole cluster fermentation in open top cono, long maceration on the skins and raspones, and aging for 12-14 months in old 225 liter French oak. With a core of kirsch-like red fruit, spices, and minerals, this is a serious wine to pair with wild game, offal, braises, stews, roasted or grilled meats. 700 cases (6 packs) produced.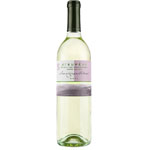 ST. SUPERY VINEYARDS SAUVIGNON BLANC
$52.00
Two vineyards - one in Rutherford at the heart of Napa Valley's Cabernet Sauvignon country, the other, Dollarhide, in a serene corner of Napa Valley - are the source of St. Supery wines, most notably, celebrated Cabernet Sauvignons and Sauvignon Blanc. St. Supery Vineyards & Winery is owned by the Skalli family of France. Robert Skalli's family has made wine for several generations in South of France. While traveling in Napa Valley during the 1970s, Robert was inspired to create an estate winery in Napa Valley to make wines of distinct and respectable character. Dollarhide, an historic cattle and horse ranch nestled among the hills of Napa Valley, was planted with the noble grape varieties of Bordeaux, France in the early 1980s. St. Supery's Rutherford property became the home of the winery and first class Cabernet Sauvignon vineyards. Today St. Supery wines are enjoyed by people around the world in fine restaurants and during celebrations at home. The winery is a respected member of the Napa Valley vintner community and is a responsible steward of the 1500+ acres we own in this appellation known to be among the finest wine regions in the world.

DONNAFUGATA ANTHILIA SICILIA IGT WINE
$45.00
Donnafugata Anthilia Sicilia IGT Wine is one with a very pleasing personality filled with floral and fruity sensations and tasting notes of peaches and plums. Donnafugata Anthilia Sicilia IGT Wine presents a distinct scent of Mediterranean vegetation that gives way to a well-defined palate of softness and delicate, yet distinct flavors.
Non-Alcoholic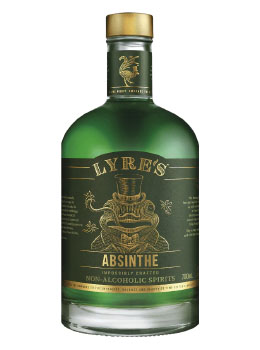 LYRE'S ABSINTHE NON-ALCOHOLIC - 700ML
$65.00
700ML - Shipping Included
Anise and aromatic to taste. Fresh. Distinct flavors of verbena, anise, fine herbs with a touch of sweetness to give it balance and length. No exampls of hallucinogenic symptoms.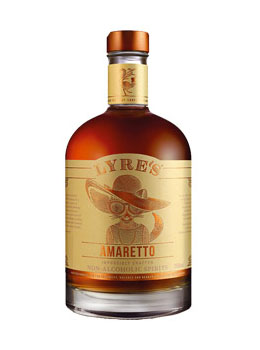 LYRE'S AMARETI NON-ALCOHOLIC - 700ML
$65.00
700ML - Shipping Included
Totally almond on the palate and tangy with spice to keep the nutty and candied vanilla flavours to a delicious medium-sweet. Sugar levels are beautifully balanced by the slight bitterness that almonds naturally have. The finish is long and generous.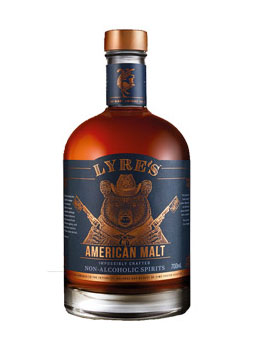 LYRE'S AMEICAN MALT NON-ALCOHOLIC - 700ML
$65.00
700ML - Shipping Included
Generous flavors of vanilla and toasted nuts with herbal notes providing a complexity, offset by a long mellow finish. The gently spiced palate results in the flavors remaining well after finishing.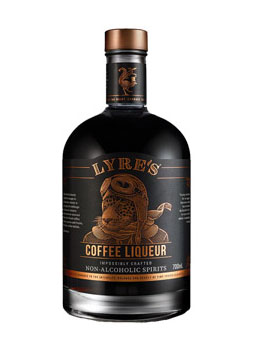 LYRE'S COFFEE LIQUEUR NON-ALCOHOLIC - 700ML
$65.00
700ML - Shipping Included
Full-flavored bouquet follows on the palate with high notes of espresso, spice, caramel and toasted nuts. It's enhanced by a generous finish fewaturing classic vanilla.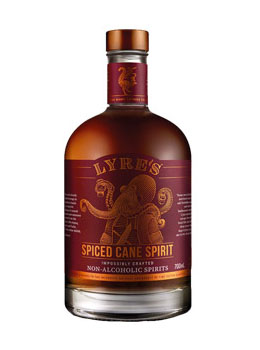 LYRE'S DARK CANE SPIRIT NON-ALCOHOLIC - 700ML
$65.00
700ML - Shipping Included
Full-flavored on the palate with high notes of caramel, molasses and toasted nuts. It's enhanced by a fenerous finish featuring classic, spiced vanilla.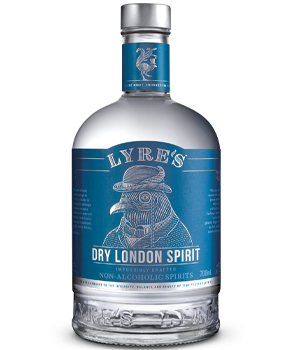 LYRE'S DRY LONDON GIN NON-ALCOHOLIC - 700ML
$65.00
700ML - Shipping Included
Firm flavors with juniper and citrus. Earthy notes fill the mid-palate which has lovely vinous qualities. The pepperberry adds warmth and delivers a generous, dry finish.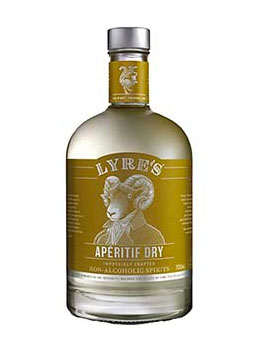 LYRE'S DRY VERMOUTH NON-ALCOHOLIC - 700ML
$65.00
700ML - Shipping Included
Dry and aromatic to taste. Distinct flavors of citrus, anise, fine herbs with a touch of saline to give it balance and length.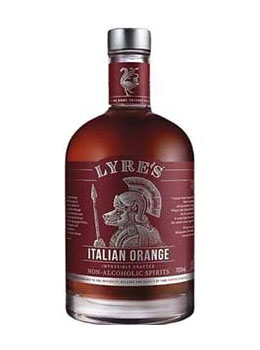 LYRE'S ITALIAN ORANGE NON-ALCOHOLIC - 700ML
$65.00
700ML - Shipping Included
Rich mouthful of flavors with blood orange and red citrus taking the lead. Maraschino brings balance, adding to the generosity on the mid-palate, giving length of flavor followed by a persistent, pithy dryness.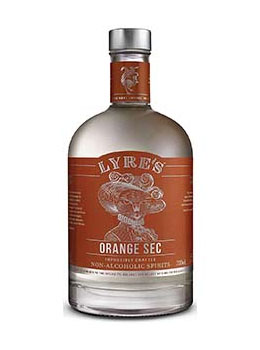 LYRE'S TRIPLE SEC NON-ALCOHOLIC - 700ML
$65.00
700ML - Shipping Included
The balance between the freshness of orange and it's natural sweetness fills the palate with wonderful aromatics delivering a generous soft finish. A very appealing liqueur with a distinctive flavor.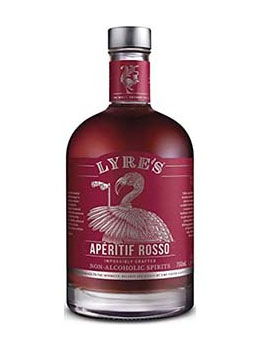 LYRE'S VERMOUTH ROSSO NON-ALCOHOLIC - 700ML
$65.00
700ML - Shipping Included
Rich mouthful of flavors follows the bouquet with blood orange and vanilla taking the lead. Caramel, citrus pith and cacoa brings balance, adding to the mouth coating and mid-palate.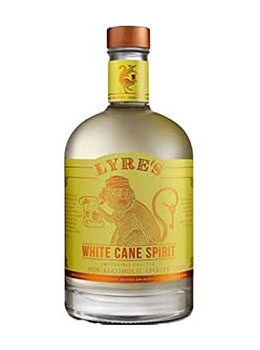 LYRE'S WHITE CANE SPIRIT NON-ALCOHOLIC - 700ML
$65.00
700ML - Shipping Included
Generous flavors with oak and sugar cane providing the perfect platform for the marzipan, orange and coconut flavors that are distinct and contemporary. Lyre's spirits don't just mimic, they have their own distinction as a premium, non-alcoholic beverage.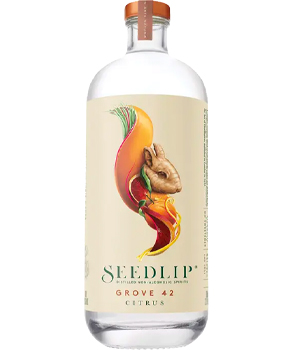 SEEDLIP NON ALCOHOLIC CITURS GROVE 42 - 720ML
$35.00
720ML - Shipping Included
A zesty & complex, citrus-forward blend of three types of orange & uplifting spice distillates. Simply serve with ginger ale & a lemon wedge for a delicious non-alcoholic drink.

Orange & Mandarin peel & pith top notes, with juicy Blood Orange undertones open up to a stalky, grassy character. Clean, fresh notes of Ginger & Lemongrass with a dry finish from a subtle Peppercorn prickle.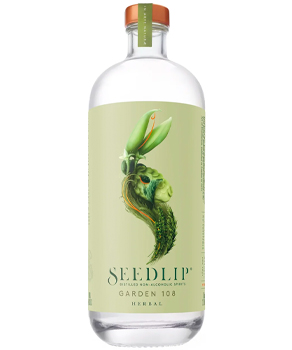 SEEDLIP NON ALCOHOLIC GARDEN 108 - 720ML
$35.00
720ML - Shipping Included
A floral blend of hand-picked Peas & homegrown Hay from founder Ben Branson's Farm, with traditional garden herb distillates in celebration of the English countryside. Simply serve with ginger ale & garnish with a sprig of rosemary for a delicious non-alcoholic drink.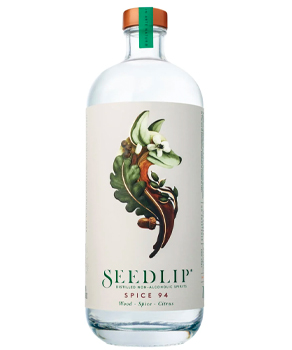 SEEDLIP NON ALCOHOLIC SPICE 94 - 700ML
$35.00
700ML - Shipping Included
A complex blend of aromatic Jamaican Allspice berry & Cardamom distillates with two barks & a bright citrus finish. Simply serve with ginger ale & a lime wedge garnish.
0
Back to Top