ONE ROQ Vodkas
Original 750ML
$51.00 $45.90
750ML - Shipping Included
Original 1L
$59.99 $53.99
1L - Shipping Included
Raspberry
$59.99 $53.99
1L - Shipping Included
Chocolate
$59.99 $53.99
1L - Shipping Included
Loganberry
$59.99 $53.99
1L - Shipping Included
Monthly - 1 Bottle
$51.00 $45.90
Monthly - 2 Bottles
$100.00 $90.00
Monthly - 3 Bottles
$150.00 $135.00
Official Merch
Members Visor - Greyscale
$29
• 97% polyester, 3% spandex
• Low-profile
• 2 ½″ (5 cm) crown
• Matching undervisor
• Hook & loop closure with square ring
• Head circumference: 22″–23 ⅜″ (56 cm–59 cm)
ORVC Flip-Flops
$25
This beach staple is ready to ROQ. At the pool or around the house, these rubber sole flip flops will be your go to.

• Rubber sole
• Black Y-shaped rubber straps
Members Duffle Bag
$97
• 100% polyester with black interlining
• Fabric weight: 9.91 oz/yd² (336 g/m²)
• One size: 22″ × 11.5″ × 11.5″
• T-piping for stability
• Adjustable and removable padded shoulder strap
• Dual padded handles with hoop&loop fasteners for easy carrying
• Mesh side pocket
• Multiple inside pockets
• Blank product components sourced from China

ORVC Yeti Rambler® 20 oz. Tumbler
$65
We partnered with YETI, the premier cooler and tumbler brand, to bring you this logo tumbler. Made of stainless steel with a double wall vacuum insulation, keeping your drinks cold will never be an issue. The magnet on the included MagSlider™ Lid adds an additional barrier of protection for keeping drinks contained and preventing heat or cold from escaping.  You'll never use another tumbler after investing in a YETI.
ONE ROQ Beach Towel
$60
Full Length Leggings
$48
Super soft, stretchy, and comfortable yoga leggings. Make your next work out session is the best one ever.

• 82% polyester, 18% spandex
• Four-way stretch, which means fabric stretches and recovers on the cross and lengthwise grains.
• Made with a smooth, comfortable microfiber yarn
• Raised waistband
• Precision-cut and hand-sewn after printing
QR Coasters
$11.5
New Coaster with Scannable QR Code takes our friends, family and prospective Members right to the Club.
ORVC Sunglasses
$28
Shades designed to be make a statement.
Dimensions: 5.75" x 6" x 1.94"; standard adult size
Material: Sturdy polycarbonate
Choose from a variety of lenses to best match your needs
All lenses are 100% UV protected
Classic wayfarer-style frame is universally flattering for all face shapes
ONE ROQ Vodka Trucker Cap
$22.5
Him/Her trucker cap with a mesh back will be a comfy and classic choice for a perfect day in the sun.

Also available in ORVC Members logo.

• 60% cotton, 40% polyester
• Mid-profile cap with a low-profile embroidery area
• Structured, six-panel cap
• 3.5″ crown (8.9 cm)
• Hard buckram front panels
• Mesh back
• Permacurv® visor, matching undervisor
• Plastic adjustable closure
• Head circumference: 21⅝″–23⅝″ (54.9 cm–60 cm)
• Blank product sourced from Vietnam or Bangladesh
Men's Athletic Shorts
$43
Rep the brand, while doing reps.

• 96% polyester, 4% elastane (fabric composition may vary by 2%)
• Four-way stretch water-repellent microfiber fabric
• 6.5″ (16.5 cm) inseam
• Elastic waistband with a flat white drawstring
• Mesh side pockets
ONE ROQ Golf Balls
$25
ONE ROQ custom branded Titleist Pro V1 golf balls.
Spirits

MOET & CHANDON NECTAR IMPERIAL CHAMPAGNE
$109.00
MoMOET & CHANDON NECTAR IMPERIAL CHAMPAGNE is an elegant dessert champagne comprised of Chardonnay, Pinot Noir and Pinot Meunier grapes with just a touch of sugar. Gentle flavors of almond, pear and vanilla fill the senses with a complete and balanced palate. The subtle sweetness and rich, golden color provide an exquisite tasting experience. MOET & CHANDON NECTAR IMPERIAL CHAMPAGNE is a demi-sec style of champagne, which means it's moderately sweet.

CHIVAS REGAL 12 YEAR OLD SCOTCH
$79.00
Chivas 12YO, the world's favorite premium whisky, embodying the rich, fruity, smooth flavors characteristic of the Speyside region is the perfect blended Scotch whisky for enjoying and sharing with friends.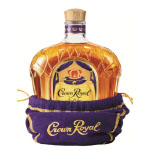 CROWN ROYAL CANADIAN WHISKY - 750ML
$79.00
Originally produced in 1939 to commemorate Queen Elizabeth and King George VI's visit to Canada, Crown Royal Canadian whisky is a blend of 50 different Canadian whiskies. The blend is then aged to perfection in white oak barrels. On the nose are bold aromas of maple syrup, chocolate and pine nuts. With a smooth and complex palate, Crown Royal has flavors of spice, vanilla, with hints of cherry and lemon zest. The whisky finishes long, with notes of chocolate, spice and oak. Crown Royal is best enjoyed neat or on the rocks with a splash of water, club soda or coke.

GLENFIDDICH 12 YEAR OLD SINGLE MALT - 750ML
$105.00
Glenfiddich 12 Year Old Single Malt Scotch Whisky is crafted by aging the original Glenfiddich Single Malt Scotch recipe in American and Spanish casks for 12 years. Glenfiddich 12 Year Old Single Malt Scotch Whisky has a refined palate with pear and soft oak notes that evolve during maturation. In 2010, Glenfiddich 12 Year Old Single Malt Scotch Whisky was awarded a gold medal at the Scotch Whisky Masters.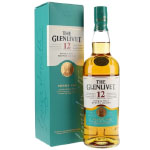 GLENLIVET SCOTCH SINGLE MALT - 750ML 12 YEAR OLD DOUBLE OAK
$99.00
The delicate and complex character of the 12 Year Old derives from the height and width of stills at The Glenlivet Distillery. This expression is matured in a mixture of cask types, including American and European Oak. Maturation in American oak imparts vanilla notes and gives the whisky its distinct smoothness. The mineral rich water from Josie's Well ensures the best possible results during mashing and fermenting to form the flavours that define this expression.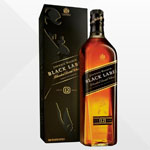 JOHNNIE WALKER SCOTCH BLACK LABEL - 750ML
$79.00
Johnnie Walker Black Label Scotch Whisky is an exceptionally smooth blend of whiskies aged 12 or more years. Hints of oak, nut, light smoke and raisins dance on the nose. A deep and complex Scotch, its dry palate is replete with sweet apple, ginger, peat, toffee and oak flavors, with a dry, smoky finish. Johnnie Walker Black currently outsells every other deluxe blended Scotch whisky around the globe. Enjoy this Scotch whisky on its own, with a splash of water, or mixed with seltzer or ginger ale. Johnnie Walker Black also makes a great complement to classic cocktails such as the Rusty Nail, Old Fashioned, Blood and Sand, and Rob Roy.

TANQUERAY LONDON DRY GIN
$70.00
Tanqueray London Dry Gin has a long-standing heritage of using only the finest botanicals and a unique quadruple distillation. Strong juniper and citrus greet the palate concluding with a very brisk, dry finish. It's no wonder that Tanqueray London Dry Gin has won countless awards including the recent International Gin Challenge. Tanqueray London Dry Gin is a perfect choice for your favorite classic cocktails like the Gin and Tonic.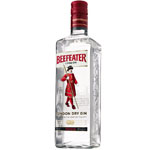 BEEFEATER LONDON DRY GIN
$65.00
Beefeater is the only London Dry Gin that is made in London. Beefeater's secret recipe is unchanged since 1820, and is now available nationally in its new contemporary bottle.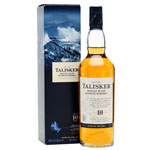 TALISKER 10 YEAR OLD SINGLE MALT - 750ML
$125.00
Talisker 10 Year Old is a spicy, peaty and peppery single malt that finishes slightly sweet. You'll taste smoked meat and a bit of brine when enjoying Talisker 10 Year Old, making for a unique scotch experience. The Talisker Distillery has been making Talisker 10 Year Old Single Malt Scotch Whisky since 1830, gaining notoriety when author Robert Louis Stevenson wrote about it in 1880.

AWARD: DOUBLE GOLD MEDALIST @ 2017 San Francisco World Spirits Competition
JAMESON IRISH WHISKEY - 750ML
$79.00
Jameson Irish Whiskey is renowned for being the world's number one Irish Whiskey brand. The triple distilled recipe was created by John Jameson in 1780, and remains the same today. On the palate you'll find a balance of sweet, nutty flavors imparted from Sherry casks as well as toasted wood and vanilla notes taken on from Bourbon casks. Enjoy Jameson Irish Whiskey Gifts neat, on the rocks or mixed in a long drink or cocktail.

AWARD: DOUBLE GOLD MEDALIST @ 2017 San Francisco World Spirits Competition

KAHLÚA COFFEE LIQUEUR
$65.00
Kahlúa's better than ever with a new look and two new great flavors, French Vanilla and Hazelnut. Make any occasion more exotic with the rich taste of the number one selling coffee liqueur in the U.S.

BAILEYS ORIGINAL LIQUEUR - 750ML
$69.00
Baileys Original Irish Cream Liqueur, first made in 1979, is a blend of aged Irish whiskey, and Irish cream. Baileys Irish Cream has a variety of flavors including vanilla, toffee, and whipped cream, and rich notes of chocolate, coffee and caramel. Baileys Irish Cream has a smooth, creamy, luxurious finish that will keep your recipients coming back for more. Baileys Irish Cream Liqueur is perfect in coffee, ice cream, neat, on the rocks, or drizzled over your favorite dessert.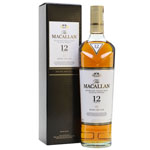 THE MACALLAN 12 YEAR OLD SINGLE MALT -750ML SHERRY OAK
$135.00
The Macallan is one of the world's most awarded and admired Single Malts. Macallan12 is matured for a minimum of 12 years in Spanish oak casks. It is handcrafted and sherry seasoned in Jerez, Spain. It is full bodied, smooth and amber in color. The nose has aromas Sherry, honey and flowery notes while the palate hints of flowering currant.

BOMBAY ORIGINAL GIN
$65.00
Bombay Dry Gin is crafted with eight botanicals that are expertly balanced so that no one botanical dominates another. Bombay Dry Gin has a clean nose of refreshing juniper, coriander and citrus. It has a creamy texture with spiced vanilla and juniper flavors. Bombay Dry Gin is strong and versatile so it can be blended with a large variety of mixers in tall cocktails. Bombay Dry Gin can also be served in a Gin and Tonic, Martini or a Gin Rickey.

CHAMBORD LIQUEUR - 750ML
$75.00
Chambord Black Raspberry Liqueur is a super premium black raspberry cordial produced in the Loire Valley of France and recognized around the world for its unique flavor and versatility in cocktails. An infusion of the world's finest raspberries, blackberries and the exotic flavors of black raspberries, black currant, Madagascar vanilla and XO cognac, Chambord's unique taste creates a more extraordinary cocktail.
Mixers & Liqueurs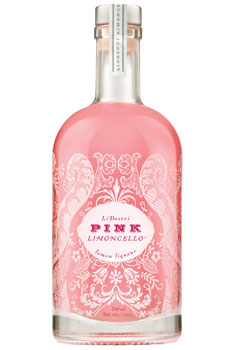 LIDESTRI LIQUEUR PINK LIMONCELLO - 750ML
$59.00
750ML - Shipping Included
LiDestri Pink Limoncello has a classic citrus aroma and is well balanced with a sweet, bright finish to match its vibrant honeysuckle rose color. Served cold, Pink Limoncello is a delightfully refreshing aperitif and is a brilliant enhancer to many cocktails.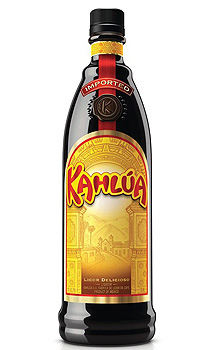 KAHLÚA COFFEE LIQUEUR
$65.00
750ML - Shipping Included
Kahlúa's better than ever with a new look and two new great flavors, French Vanilla and Hazelnut. Make any occasion more exotic with the rich taste of the number one selling coffee liqueur in the U.S.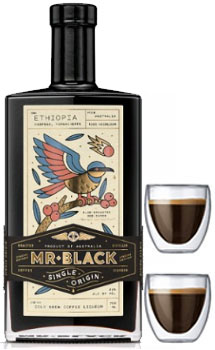 MR BLACK LIQUEUR COLD BREW SINGLE ORIGIN ETHIOPIA - 750ML WITH 2 ESPRESSO SHOT GLASSES
$89.00
750ML - Shipping Included
Mr Black was founded in 2013 by multi - award - winning distiller Philip Moore and designer - turned - coffee - snob Tom Baker. The two shared a common belief that coffee (when done well) is delicious, drinking is a lot of fun and we should put those two things together more often. But Mr Black has always been more than just a coffee liqueur - it represents a commitment to ethical sourcing, quality production, and a tastier future for coffee after dark.

Mr Black Single Origin Coffee Liqueur represents the pinnacle of flavour for coffee spirits. This edition is made using coffee from one farm in Yirgacheffe, Ethiopia, the birthplace of coffee . Quality and sustainable coffee starts at origin - coffees from this region are high - altitude and slow ripening, with wonderful brightness and flavor. The end result is an extraordinary liqueur that continues to show what coffee can be in spirits.

Tasting Notes
Refined and bright, fruit forward with good acidity and red fruit vibes.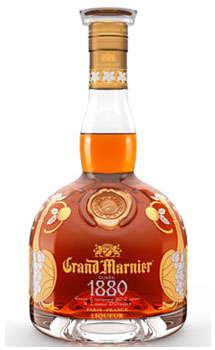 GRAND MARNIER LIQUEUR CUVEE 1880
$399.00
750ML - Shipping Included
The House of Marnier-Lapostolle (HOML) is one of the last family-owned and operated companies in the beverage industry. HOML has practiced the art of blending and aging Cognacs for over 150 years. Today, HOML is managed by Alexandra Marnier Lapostolle and her father, Jacques - the 5th and 6th generations of the family. Their famous Grand Marnier Liqueur was created in 1880 by Louis Alexandre Marnier Lapostolle, crafted with a blend of aged Cognacs and Caribbean oranges.

AWARD: DOUBLE GOLD MEDALIST @ 2017 San Francisco World Spirits Competition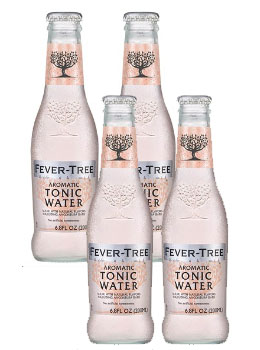 FEVER TREE AROMATIC TONIC WATER - 200ML - 4 PACK
$8.00
200ML - Shipping Included


ADD-ON ITEM

Soft spring water, bicarbonate of soda and a high level of carbonation. Simply perfect for bringing out the best flavor experience.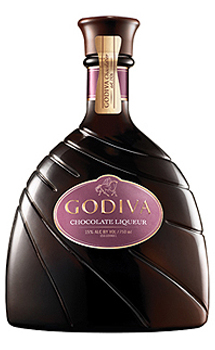 GODIVA CHOCOLATE LIQUEUR
$75.00
750ML - Shipping Included
Godiva Chocolate Liqueur, the original flavor, ultra velvety, dark chocolate. The pure essence of Godiva with balanced notes that are not overly sweet.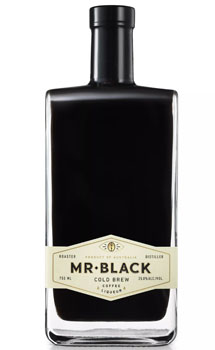 MR BLACK LIQUEUR COLD BREW COFFEE - 750ML
$69.00
750ML - Shipping Included
Mr Black is a bittersweet blend of top-grade Arabica coffees and Australian wheat vodka. Our roasters source specialty beans from the best growing regions to create a complex liqueur that is bold, balanced and unapologetically coffee. Each and every bottle is made by hand at our coffee roastery and distillery just north of Sydney, Australia. With half the sugar and ten times the coffee of old-world liqueurs, Mr Black is the cold brew liqueur for coffee purists.
Master of Mixes Bloody Mary Mix - 1L
$9.00
1L - Shipping Included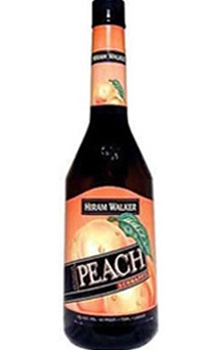 HIRAM WALKER PEACH SCHNAPPS - LITER
$49.00
1L - Shipping Included
Hiram Walker Peach Schnapps has superior natural flavors and sugars which contribute to its best-tasting peach flavor.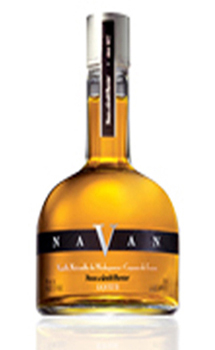 NAVAN LIQUEUR
$79.00
750ML - Shipping Included
Navan Natural Vanilla Liqueur is the most recent creation from the House of Grand Marnier®, world renowned for its expertise in making ultra premium liqueurs. Navan stands for Natural Vanilla and is made exclusively from hand-picked vanilla beans, harvested from precious orchids in Madagascar. Navan Liqueur's special vanilla beans gives it a sophisticated and sensuous flavor profile, creating rich, smooth cocktails such as the Natural Vanilla Martini and the Apple Pie Martini, or simply enjoyed on the rocks.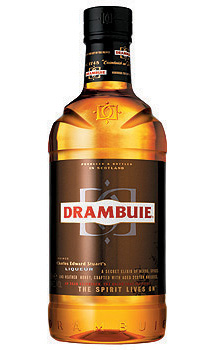 DRAMBUIE LIQUEUR
$85.00
750ML - Shipping Included
Drambuie Liqueur
is a blend of Scotch Whisky along with a secret fusion of spices, herbs and Scottish heather honey. Soft and smooth Scotch Whisky malts from the Speyside and Highland regions are used to complement the elixir's herbs and spices in
Drambuie Liqueur
. Serve
Drambuie Liqueur
mixed with
Dewar's® Scotch
to create the classic Rusty Nail cocktail or with mixers like ginger ale and sour mix.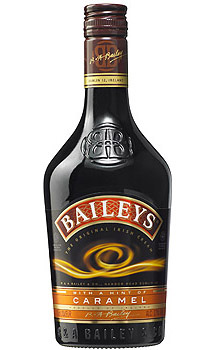 BAILEYS CARAMEL LIQUEUR - 750ML
$69.00
750ML - Shipping Included
Baileys Caramel Liqueur
is a sweet and thoughtful gift for those on your gift list or even for yourself! This liqueur is super silky with rich caramel and toffee notes. You can't go wrong with choosing
Baileys Caramel Liqueur
- it can be served on the rocks, in a decadent martini, in coffee and a variety of cocktails.
Baileys Caramel Liqueur
can also be enjoyed as a dessert or included as a secret ingredient in your favorite dessert.
Baileys Original Irish Cream Liqueur
and
Baileys Coffee Liqueur
are other delightful flavors.
Monster Energy 16oz
$5.00
16OZ - Shipping Included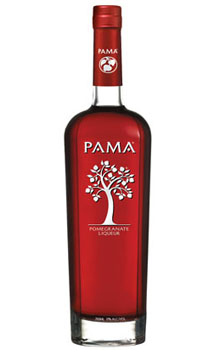 PAMA POMEGRANATE LIQUEUR 34 DEGREES
$65.00
750ML - Shipping Included
PAMA is made with all-natural pomegranate juice, premium vodka and a touch of imported tequila. Bottled at 34 proof, PAMA is highly mixable in a range of cocktails such as PAMA and Champagne, PAMA Cosmo and the PAMA Mojito. PAMA's versatility gives you endless PAMAbilites.™ No fruit compares to the pomegranate. The deep crimson color; the dense pulpy flesh; the rich red juice; even the time of year when it ripens – all of these singular characteristics, along with the tales of mystery and romance woven around it, make the pomegranate rare and unequalled.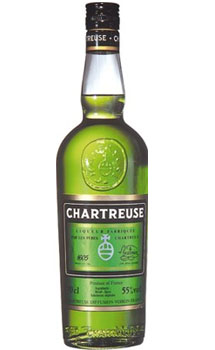 CHARTREUSE LIQUEUR GREEN
$95.00
750ML - Shipping Included
Produced by the Carthusian Fathers (monks), the Chartreuse recipe dates back to 1605. The recipe remains a closely-guarded secret; only three of the brothers know the names of the 130 plants and how to blend and distill them. They are also the only ones who know which plants must be macerated to produce the distinctive colour. They alone supervise the slow aging in oak casks over several years. The monks maintain a simple, prayer-filled life in their ancient monastery. As they have done for centuries, they appoint three brothers who are charged with producing the Chartreuse and keeping the recipe secret, until it is time to pass it on to other brothers.

This is the only green liqueur in the world with a completely natural colour. The colour is derived from the plants and herbs in the recipe, with no additives or artificial colour. The mixture ages for several years in oak casks.
Wine, Champagne & Sake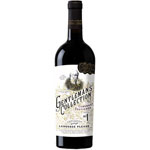 GENTLEMAN'S COLLECTION CABERNET SAUVIGNON
$50.00
Lindeman's wines contain the spirit and passion of its founder, Dr. Henry J. Lindeman, whose philosophy was to craft wines for everyday enjoyment. In 1843, Dr. Lindeman planted his first vineyard on his 330-acre property 'Cawarra' in the Hunter Valley of New South Wales. One hundred years later, the Lindeman's Wine Company became a public listed company. By cellaring wines and not releasing them for sale until they had properly matured, Dr. Lindeman earned a reputation for producing wine of the highest quality. In 1973, the Lindeman's Winery at Karadoc was built to cater for the increasing consumer demand for Lindeman's wines around the world. Lindeman's Bin 65 Chardonnay was first crafted for the Canadian market and launched in 1985 in response to the popularity of the Lindeman's style of wines in the northern hemisphere. Following its success in Canada and the United States, Lindeman's Bin 65 was 'brought home' to Australia in 1991. The winemaking team of nine is spread across Victoria and South Australia. Wayne Falkenberg and his team at the Lindeman's Karadoc Winery produce wines for the Cawarra, Bin Series and Premier Selection labels, whilst the team based in the Coonawarra produce the Reserve and Coonawarra Trio wines.

VEUVE CLICQUOT ROSE CITY TRAVELLER
$99.00
A fantastic limited edition gift from Veuve Clicquot Rose City Traveller. The Mini City Traveller comes with a 375ML bottle of Veuve Clicquot Rose Label Champagne in a goreous pink carrying case which is designed to keep your champagne chilled. TEMPORARILY OUT OF STOCK.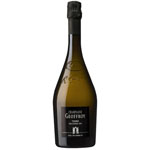 GEOFFROY CHAMPAGNE EXTRA BRUT MILLESIME 2006
$189.00
This vintage cuvée is the flagship of our House. And to ensure excellence, we only produce this Champagne in exceptional years and always in small quantities. The philosophy behind this Champagne is for it to reflect the quintessence of the vintage, when we blend the grapes. Each Millésime Extra Brut will therefore be different from the last, so that it reflects the full breadth of organoleptic qualities offered by mother nature.
VIE VITÉ ROSÉ 2015
$49.00
VieVité offers a fresh and delicate aroma of cherries and strawberries with notes of spices to create a satisfying sensation on the palate. VieVité excites all wine lovers with its opulent fruit forward aromas of peach, grape, apricot and black currant, while emanating soft hues of pale pink and coral. An absolute treasure of a rose wine! PAIRING NOTES VieVité is a versatile wine that caters to many various occasions and cuisines. VieVité pairs best with grilled white fishes, salmon, crab cakes with aoli sauce, prawns, lobster, ceviche, sushi and even a spicy seafood stew. Given VieVité's fruit forward flavors, it will also balance out and complement dishes like tandoori Thai chicken, Indian curry dishes, and ethnic foods with spicy seasoning. VieVité is also great with Pasta with fresh puttanesca sauce, traditional Bouillabaise, and all Mediterranean cuisines with olive oil, garlic and herbs. Recommended with: Prawns, Grilled White Fish, Crab Cakes with Aoli Sauce, Salade Niçoise, and Havarti Cheese.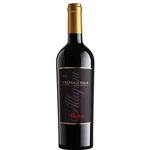 ALLEGRINI VALPOLICELLA CLASSICO 2018
$55.00
This is the perfect accompaniment to Italian "antipasti", soups, pasta dishes, white and red meats and to the wide variety of dishes that the Mediterranean has to offer.

The Allegrini family has played a leading role in the history of Fumane and of Valpolicella since the 16th century and has passed on the culture of wine-making from generation to generation. Notarial records reveal that the family played a prominent role in the local community as one of the most important land-owners, involved in agricultural work and local traditions.

VILLA SANDI CUVEE PROSECCO DOC WINE
$50.00
Villa Sandi "Cuvee" Prosecco DOC is a world class Prosecco known for its delicate bubbles with nuances of fruit flavors and floral aromas. The perfect wine for any occasion as an aperitif or paired with any meal.

ANSELMI I CAPITEL FOSCARINO WINE
$55.00
Anselmi I Capitelli Wine is a complex and full-bodied wine with notes of white peach, honey and sweet apricot.

BEAU JOIE BRUT SPECIAL CUVEE
$155.00
This stunning bottle of Beau Joie Champagne is encased in a copper suit of armor which is made from 100 percent recycled scrap copper. The copper helps to keep the Champagne colder for longer and makes it easier to grip when pouring.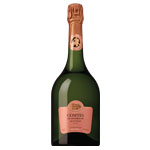 TAITTINGER CHAMPAGNE ROSE COMTES DE CHAMPAGNE 2004
$259.00
An elegant, balanced rose produced predominantly from Pinot Noir grapes from grand cru villages of the Montagne de Reims, this is a sublime Champagne which marries refined red berry fruit with nuances of earth and yeast.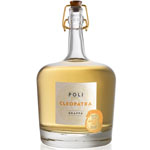 JACOPO POLI GRAPPA MOSCATO ORO CLEOPATRA
$125.00
Grappa obtained by using with modern competence Crysopea, our innovative vacuum double boiler still, that represents our way in the evolution of distillation.

GROVE MILL WINE - 2 BOTTLE SELECTION
$104.00
This award-winning 2 bottle selection is from Marlboro, New Zealand. Grove Mill is the world's first certified CarboNZero® winery, eliminating or offsetting 100% of its carbon output. Grove Mill Sauvignon Blanc Wine is elegant and rich in tropical fruit aromas, full-bodied and complex with mineral notes intertwined. Grove Mill Pinot Noir Wine has naturally exuberant flavors of cherries and black plums with complex notes of licorice and chocolate.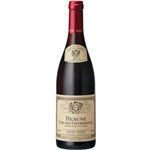 LOUIS JADOT BEAUNE CLOS DES COUCHEREAUX DOMAINE HERITIERS 2014
$79.00
Wine Advocate 89 points - The 2014 Beaune 1er Cru Clos des Couchereaux has a "placid" nose, laid back and nonchalant -- Morello cherry and raspberry scents, a touch of cold flint in the background. The palate is medium-bodied with gentle tannins that politely grip the mouth, nicely structured with darker fruit (blackberry and bilberry) forming the masculine finish.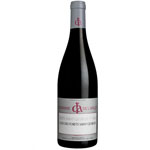 DOMAINE dE L'ARLOT NUITS SAINT GEORGES CLOS DES FORETS SAINT GEORGES 2015
$149.00
2 kilometres to the south of Nuits Saint Georges, the Domaine de l'Arlot is a telling example of a long-lasting old Cote de Nuits Burgundian property.Old archives recall the presence of Jean-Charles Vienot, heir, from a long line of Burgundians and owner of a house and vines at the end of the eighteenth century in the village of Premeaux. He was an enterprising man who built a wall around the domaine and thus created the Clos de l'Arlot.In 1891, the property was sold to a wine merchant, Jules Belin, who enlarged the estate through his purchase of the Clos des Forets Saint Georges and the Clos du Chapeau, the whole of which went to form the Domaine de l'Arlot. His heirs transferred the buildings and vines to AXA Millesimes almost a century later, at the beginning of 1987. Since then, AXA Millesimes has acquired two vineyards: Vosne Romanee Les Suchots 1er Cru and the Grand Cru vineyard Romanee Saint Vivant. About the Burgundian house which bears the mark of the eighteenth century... About the fabulous park where an immense cedar of Lebanon grows....About the old marble quarry...Domaine de l'Arlot is first of all a place which symbolizes the influence of a way of life. Its strong identity reflects a long history of wines and the obvious wish to share the pleasure in them.A fabulous parkFrancois Vienot, Jean-Charles' son, had dreamed of a remarkable park in the hollow of an old quarry. Today, hundred-year-old trees, with light filtering through the leaves, and stones which were sculpted by numerous artists at the request of Jules Belin, make this a fabulous theatrical place and a delightful contrast to the strictness of the rows of vines.Key figures in the Arlot storyThe domaine's recent history remains marked by the influence of Jean-Pierre de Smet who ran the domaine for almost two decades. In January 2007, he handed over the direction of the domaine to Christian Seely, who entrusted technical management firstly to Olivier Leriche, then to Jacques Devauges in August 2011, and later to Geraldine Godot in September 2014.Geraldine Godot is a microbiologist and oenologist. Originating from Burgundy, she studied and spent a large part of her career in the region.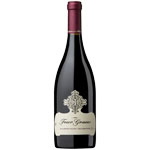 THE FOUR GRACES PINOT NOIR WILLAMETTE VALLEY
$59.00
The 2013 vintage was so straightforward and perfect that there is simply nothing to complain about! A lovely warm spring without any extreme weather event resulted in a beautiful and balanced fruit set. The summer was warm and occasionally hot, again without any nerve racking weather. The surprise of the vintage, however, was September. With less than 1/2 inch of rain the entire month, ripening conditions were textbook perfect. The finished wines are new world lush with the racy acid and silky tannins that are the hallmarks of Willamette Valley Pinot noirs.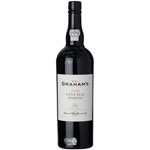 GRAMHAM'S VINTAGE PORT 2000
$179.00
Non-Alcoholic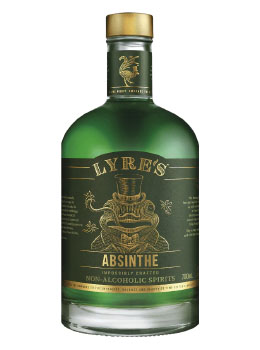 LYRE'S ABSINTHE NON-ALCOHOLIC - 700ML
$65.00
700ML - Shipping Included
Anise and aromatic to taste. Fresh. Distinct flavors of verbena, anise, fine herbs with a touch of sweetness to give it balance and length. No exampls of hallucinogenic symptoms.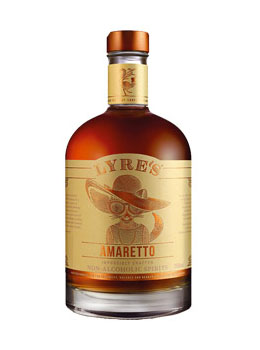 LYRE'S AMARETI NON-ALCOHOLIC - 700ML
$65.00
700ML - Shipping Included
Totally almond on the palate and tangy with spice to keep the nutty and candied vanilla flavours to a delicious medium-sweet. Sugar levels are beautifully balanced by the slight bitterness that almonds naturally have. The finish is long and generous.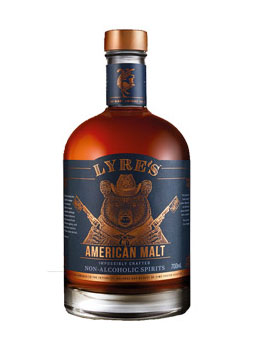 LYRE'S AMERICAN MALT NON-ALCOHOLIC - 700ML
$65.00
700ML - Shipping Included
Generous flavors of vanilla and toasted nuts with herbal notes providing a complexity, offset by a long mellow finish. The gently spiced palate results in the flavors remaining well after finishing.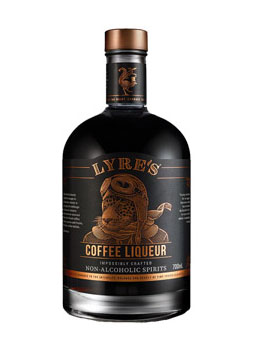 LYRE'S COFFEE LIQUEUR NON-ALCOHOLIC - 700ML
$65.00
700ML - Shipping Included
Full-flavored bouquet follows on the palate with high notes of espresso, spice, caramel and toasted nuts. It's enhanced by a generous finish fewaturing classic vanilla.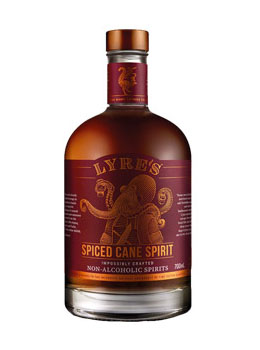 LYRE'S DARK CANE SPIRIT NON-ALCOHOLIC - 700ML
$65.00
700ML - Shipping Included
Full-flavored on the palate with high notes of caramel, molasses and toasted nuts. It's enhanced by a fenerous finish featuring classic, spiced vanilla.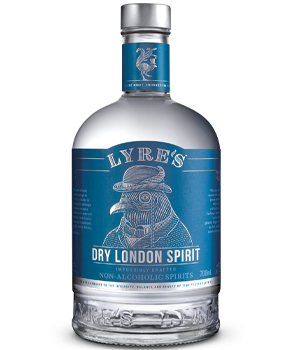 LYRE'S DRY LONDON GIN NON-ALCOHOLIC - 700ML
$65.00
700ML - Shipping Included
Firm flavors with juniper and citrus. Earthy notes fill the mid-palate which has lovely vinous qualities. The pepperberry adds warmth and delivers a generous, dry finish.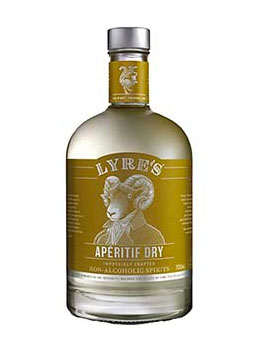 LYRE'S DRY VERMOUTH NON-ALCOHOLIC - 700ML
$65.00
700ML - Shipping Included
Dry and aromatic to taste. Distinct flavors of citrus, anise, fine herbs with a touch of saline to give it balance and length.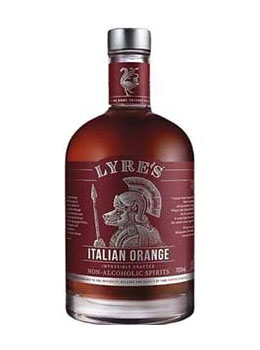 LYRE'S ITALIAN ORANGE NON-ALCOHOLIC - 700ML
$65.00
700ML - Shipping Included
Rich mouthful of flavors with blood orange and red citrus taking the lead. Maraschino brings balance, adding to the generosity on the mid-palate, giving length of flavor followed by a persistent, pithy dryness.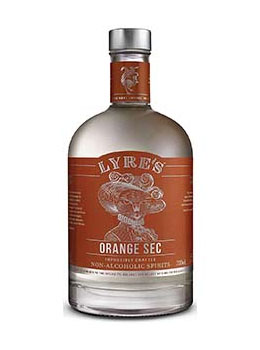 LYRE'S TRIPLE SEC NON-ALCOHOLIC - 700ML
$65.00
700ML - Shipping Included
The balance between the freshness of orange and it's natural sweetness fills the palate with wonderful aromatics delivering a generous soft finish. A very appealing liqueur with a distinctive flavor.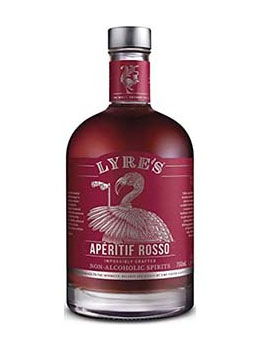 LYRE'S VERMOUTH ROSSO NON-ALCOHOLIC - 700ML
$65.00
700ML - Shipping Included
Rich mouthful of flavors follows the bouquet with blood orange and vanilla taking the lead. Caramel, citrus pith and cacoa brings balance, adding to the mouth coating and mid-palate.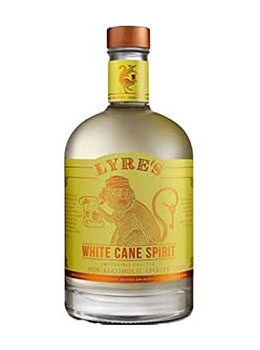 LYRE'S WHITE CANE SPIRIT NON-ALCOHOLIC - 700ML
$65.00
700ML - Shipping Included
Generous flavors with oak and sugar cane providing the perfect platform for the marzipan, orange and coconut flavors that are distinct and contemporary. Lyre's spirits don't just mimic, they have their own distinction as a premium, non-alcoholic beverage.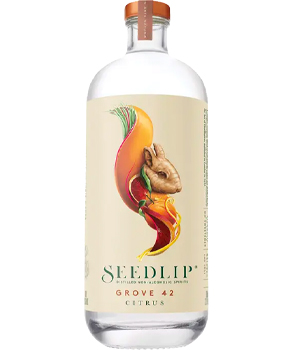 SEEDLIP NON ALCOHOLIC CITURS GROVE 42 - 720ML
$35.00
720ML - Shipping Included
A zesty & complex, citrus-forward blend of three types of orange & uplifting spice distillates. Simply serve with ginger ale & a lemon wedge for a delicious non-alcoholic drink.

Orange & Mandarin peel & pith top notes, with juicy Blood Orange undertones open up to a stalky, grassy character. Clean, fresh notes of Ginger & Lemongrass with a dry finish from a subtle Peppercorn prickle.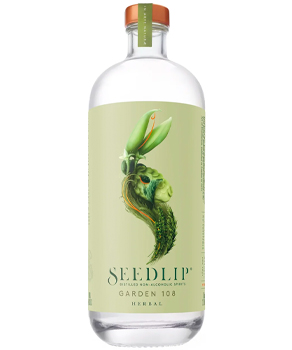 SEEDLIP NON ALCOHOLIC GARDEN 108 - 720ML
$35.00
720ML - Shipping Included
A floral blend of hand-picked Peas & homegrown Hay from founder Ben Branson's Farm, with traditional garden herb distillates in celebration of the English countryside. Simply serve with ginger ale & garnish with a sprig of rosemary for a delicious non-alcoholic drink.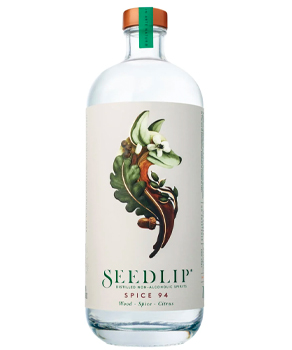 SEEDLIP NON ALCOHOLIC SPICE 94 - 700ML
$35.00
700ML - Shipping Included
A complex blend of aromatic Jamaican Allspice berry & Cardamom distillates with two barks & a bright citrus finish. Simply serve with ginger ale & a lime wedge garnish.
Reorder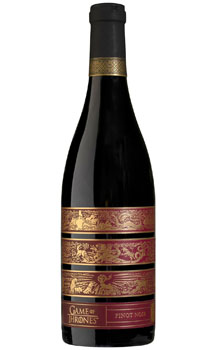 GAME OF THRONES PINOT NOIR
$59.00
750ML - Shipping Included
Master winemaker Bob Cabral has summoned his legendary skills to craft a wine worthy of the Iron Throne. Sourced from the finest winegrowing kingdoms of the land, it is as complex as the tales and histories it acclaims. Revel in the winemaker's art, for winter is here.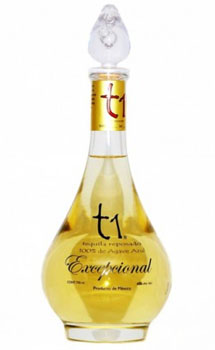 T1 TEQUILA REPOSADO EXCEPCIONAL
$89.00
750ML - Shipping Included
T1 Excepcional Reposado Tequila is aged for 6 to 9 months in Scotch casks for a light golden color and an aroma of spiced citrus, apple, and agave flavor. It is best served neat, on the rocks or in your favorite mixed cocktail.
0
Reorder
Back to Top