December 20, 2021
Publisher: Men's Journal

You may be going home for the holidays. But how 'bout the new year? Jet out of town and get a head start on your 2022 resolution to "travel more." From skiing the trademarked "Champagne Powder" in a Colorado mountain town to sipping pints at festive pubs in London to watching a well-timed meteor shower in Alaska, the best New Year's destinations of 2022 are consummate hosts for the new year. Each provides plenty of R&R so you can start 2022 off with a bang.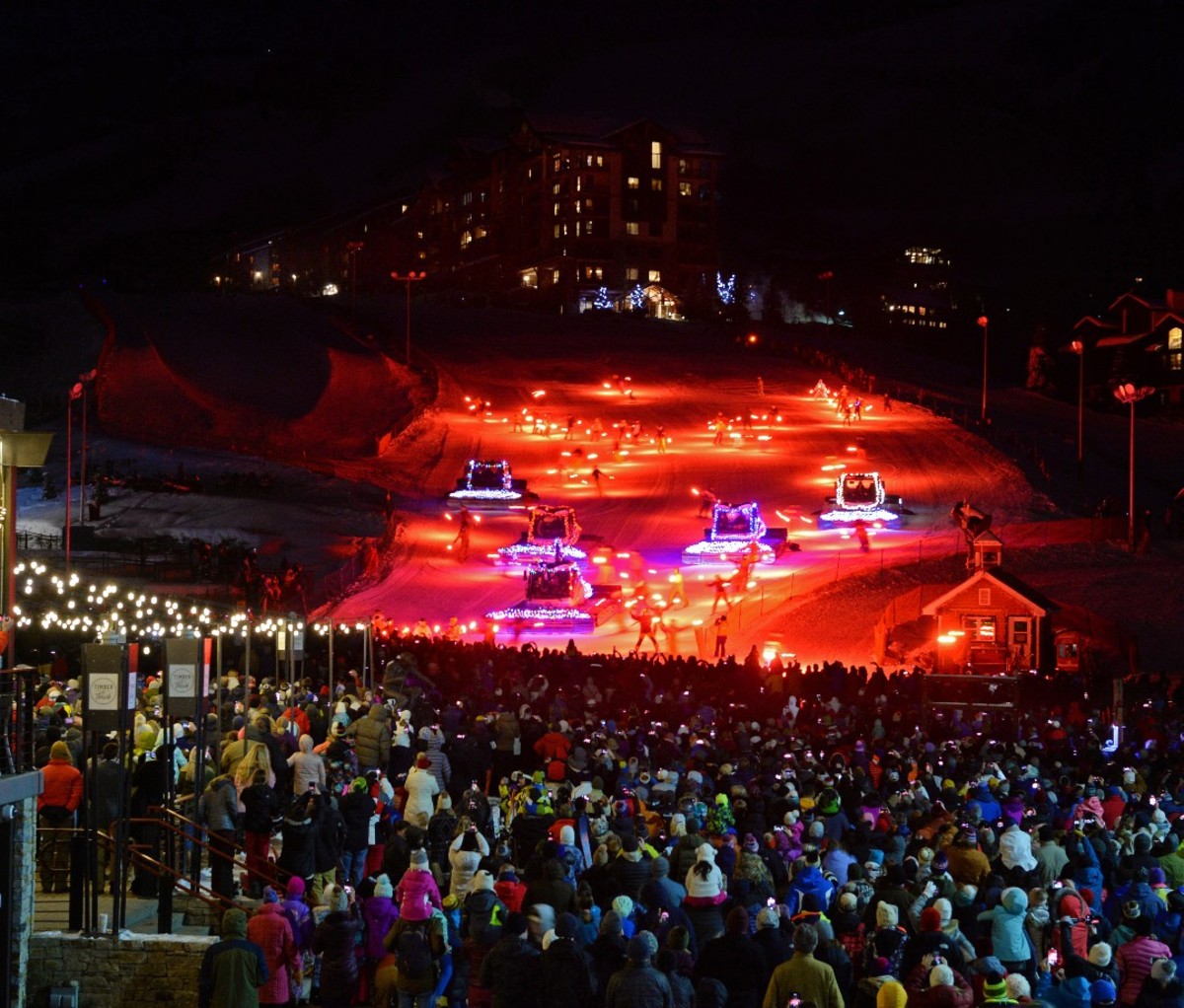 The New Year's Eve Snowcat & Torchlight Parade in Steamboat Springs.

1. Steamboat Springs, Colorado: Champagne Powder Skiing and Hot Springs
In the northwest corner of Colorado, Steamboat Springs eschews the brand of luxury that's synonymous with many ski resort towns. Instead, it embraces its Wild West roots and prides itself on its athletic prowess. (The area has produced more winter Olympians than any other town in North America). Steamboat's snow, however, is quite fancy: The "Champagne Powder" has lower-than-average water content, which means it feels airy like champagne bubbles and is apropos for New Year's Eve skiing—before you saber that actual bottle of champagne.
Steamboat also hosts an annual New Year's Eve Snowcat & Torchlight Parade, which includes snowcats adorned with holiday lights parading down the mountain in a flying V formation flanked by ski school instructors with torch lights. Following the descent, fireworks light up the sky. After a few days on the slopes, head to Strawberry Park Hot Springs for a restorative soak in nature's hot tub. Airbnbs are your best lodging bet, like this slopeside condo, but Steamboat Grand is close to the base of the ski area and has a couple of hot tubs.


2. Hella, Iceland: New Year's Cheer and Colorful Northern Lights
In Iceland, Christmas is just a warm up to the holiday season. Icelanders absolutely love New Year's Eve, and they celebrate with community bonfires and lots of fireworks, which bring light to the darkest time of year. Take part in the festive celebrations in Reykjavik, Iceland's capital city and cultural hub. Once a music venue and arts center, the Canopy by Hilton Reykjavik City Centre is now a cozy hotel. It also has an impressive vinyl collection that ranges from Icelandic pop to Motown. Guests can borrow records and portable record players for in-room listening.
Extend your Icelandic vacation by heading out of the city to the southern part of the country for a stay at Hotel Ranga, which has unobstructed dark skies perfect for watching the colorful Northern Lights. From here, access the best winter adventures in the land of fire and ice—things like snowmobiling on a glacier, fat biking on a volcano, or climbing frozen waterfalls. Read our full guide to southern Iceland here.


3. Grass Valley, California: Speakeasy Drinking and Wide Open Hiking Trails